Artful August
Posted: August 23, 2021
Filed under: bookworm, Darkroom Door, gel press, Hand drawn
| Tags: Darkroom Door stamps, gel printing, Hand drawn
4 Comments
During August Rachel Greig from Darkroom Door has been hosting a challenge with prompts everyday to be interpreted in any artsy way you like. I haven't managed to participate regularly but I have enjoyed making a few simple cards along with some gel prints and a journal page.
The card above was made for the silhouette prompt. I painted a watercolour background, sprinkled salt and then drew the silhouette flowers after the watercolour dried.
This one was for the words prompt. I am such a reader these days I thought of books when I saw the prompt. Once again I did a watercolour background then add the Darkroom Door book stamp and drew a book at the bottom.
The next prompt I followed was birds. I cut body, wings and beak shapes from gel print pages then glued them over a pale watercoloured background
All these three cards began with the same masked and painted background. I found it was a simple way to start the projects and they are all one layer on hot pressed watercolour paper.
The prompts featured here are all from last week. I haven't participated over the last few days but I plan to jump in again today with the butterflies prompt. If you are interested in seeing the wide range of projects hop over to instagram and check out the #artfulaugust and #rachelgreigartfulaugustchallenge
See you soon.
(Compensated affiliate links used when possible)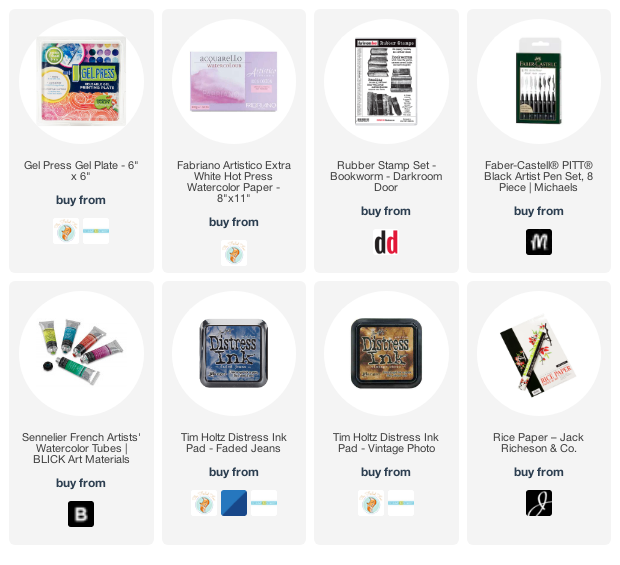 ---