Hot Diggity
Posted: July 29, 2021
Filed under: doggone great, hot diggity dog, Peerless watercolours, Penny Black
| Tags: distress markers, Peerless Transparent Watercolors, Penny Black stamps, Ranger Distress inks
4 Comments
I have another cute Scooter card for you today. Once again I watercoloured, this time with distress inks. I think this is my favourite set from the release; what's not to like about a canine mariachi band?
I stamped some images with soft stone ink then painted with distress inks. Other images, including the hedgehog I stamped in brown distress inks and blended them to fill the image. I painted the background with distress inks smooshed and diluted on my glass mat.
The second card I stamped in antique linen distress inks and stamped on masking paper also so I could create the scene with cacti in the background and one musician behind another.
I painted with peerless watercolour paints and added gold details with a gel pen. I used the masks a second time so I could blend ink over the background.
These Scooter scenes were definitely a departure from my nature (and book) themed projects but as a friend said to my yesterday, 'always good to step out of your comfort zone!'
(Compensated affiliate links used when possible)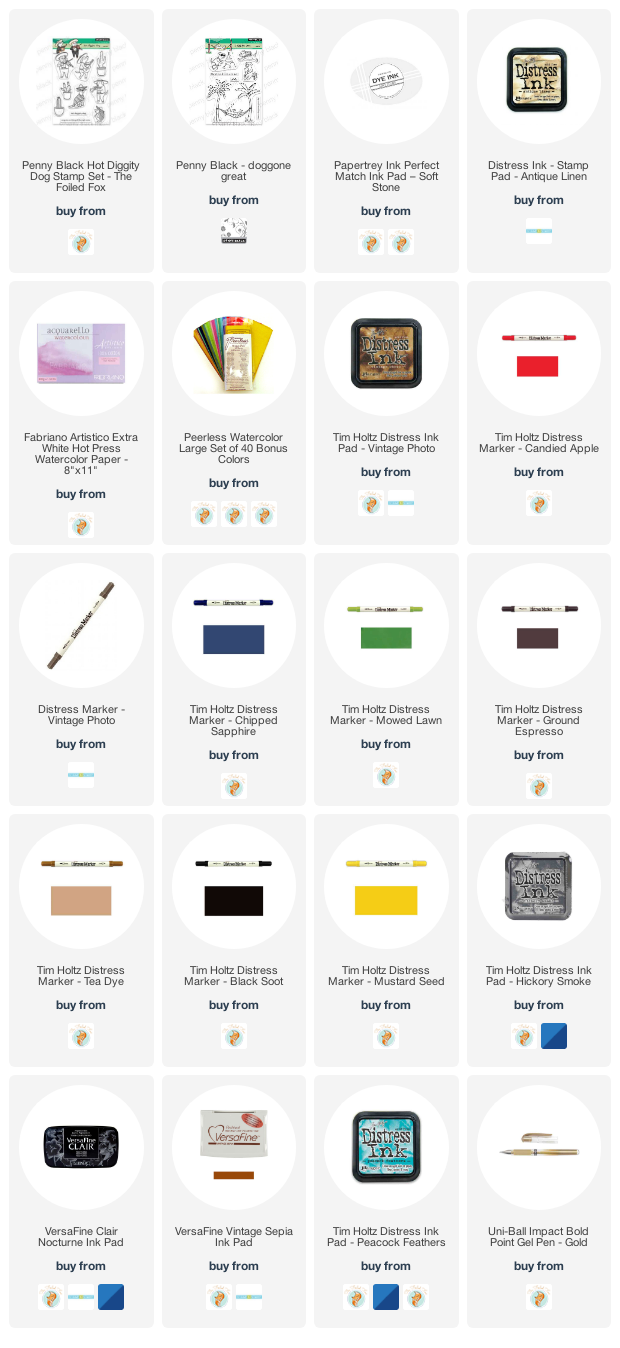 ---