Alcohol Ink Flowers – Video
Posted: February 10, 2021
Filed under: Alcohol Ink, grafix
| Tags: grafix, grafix craft plastic, Penny Black creative dies, Ranger Alcohol Ink
15 Comments
Last week I posted a video showing my method for abstract alcohol ink backgrounds. This week's video is less abstract. In it I show you how I created the purple flower in the card above. I've been experimenting with creating flowers and sometimes have more success than other times. I've included four cards in this post but there are several panels that I will probably wipe clean.Did you know you can wipe your yupo or craft plastic clean with rubbing alcohol? I don't always get the panels back to pristine white but so close it doesn't matter.
To create this rose I used only two alcohol inks, eggplant and gilded alloy along with plenty of isopropyl alcohol. You can see my process in the video below.
The next flower is on black craft plastic, messier and more experimental but a similar process of moving the inks towards the centre leaving rims of gilded and indigo ink as I went.
On the panel below I used Ranger flamingo and gilded alloy inks. The pattern is a bit lopsided but it's definitely floralish. I added a gold mat and gold die cut from the PB set 'celebrations'.
Have you tried alcohol ink flowers? Do you think you might?
(Compensated affiliate links used when possible)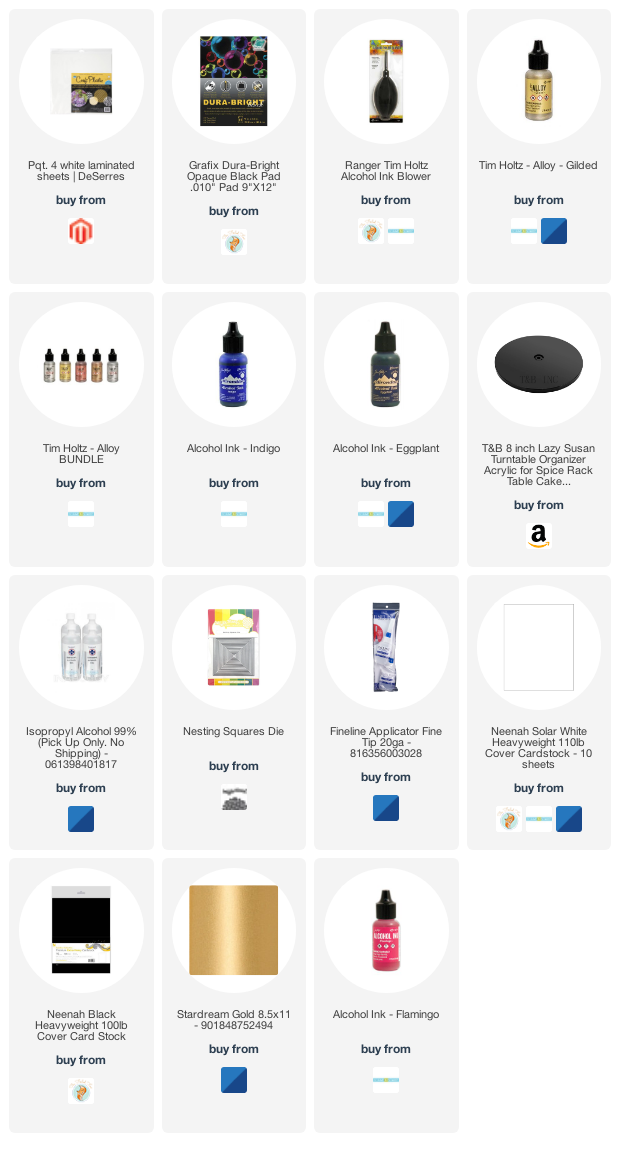 ---