Pearlescent wreath
Posted: December 24, 2020
Filed under: Coliro paints, Finetec paints, Hand painted
| Tags: Coliro paints, Hand painted
2 Comments
I remembered after watching Kristina Werner's final holiday card series video that I hadn't done anything Christmassy with my black watercolour paper and pearlescent paints. Also it's been a while since I hand painted anything.
This simple wreath was painted with pearlescent paints from two Coliro sets, 'earth' and 'ocean'. I began by tracing round the inside of a roll of tape with a white pencil to give myself a circle guide. I painted leaf shapes in bluegreen, Tibet gold, bronze and red from the two sets then drew tiny stems and berries with a gold gel pen.
I had some red pearlescent cardstock from Crop A While which matched the paint exactly and I'm also going to paint some leaves on a black envelope before I send this card out to a Dressember donor. Thank you for keeping the fundraising total growing. The total is now passed my original goal of $1500 and I am hoping to get to $2000! We did a little more magic editing earlier this week to keep the campaign interesting! Check it out on IG or pinterest
God bless you all this Christmas and thank you for your support and kindness through this year. Connecting with you here on the blog has been a highlight for me when most interactions have not been possible. Take care everyone.
(Compensated affiliate links used when possible)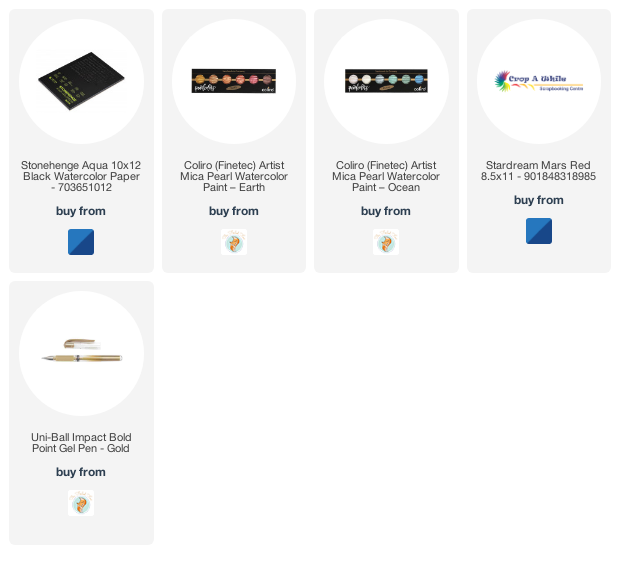 ---