Tannenbaum Forest – video
Posted: December 4, 2020
Filed under: Penny Black, tannenbaum trio, Uncategorized
| Tags: Fabriano Watercolour Paper, Penny Black stamps, Ranger Distress inks
11 Comments
Funny story about this card, I realised last night that, although I had written in it, addressed it and even added the stamp to the envelope, I hadn't taken the photos to go with today's video tutorial. I pulled it out of the envelope, took some photos, did a little editing magic so you couldn't see my handwriting on the inside then popped it back in the envelope. It's mailed now, on its way to Australia.
This is one of two videos I've made featuring the tannebaum trio set from Penny Black. I'll post the other one soon. I did generational stamping in a few colours to get the background trees to appear to be in the distance. It's a fairly speedy technique which you could mass produce once you got into the swing of things.
As I've said before 'you can never have too many tree stamps' and the three in this set are no exception. You have already seen me pop them in a few cards on their own to add a foreground tree to a snowy scene or to be a single focal point on one of the mini cards I posted yesterday.
Thank you again for your interest in and support of the Dressember campaign. A couple of close friends I have made through card making helped move my fundraising total along yesterday. Thank you so much!
(Compensated affiliate links used when possible)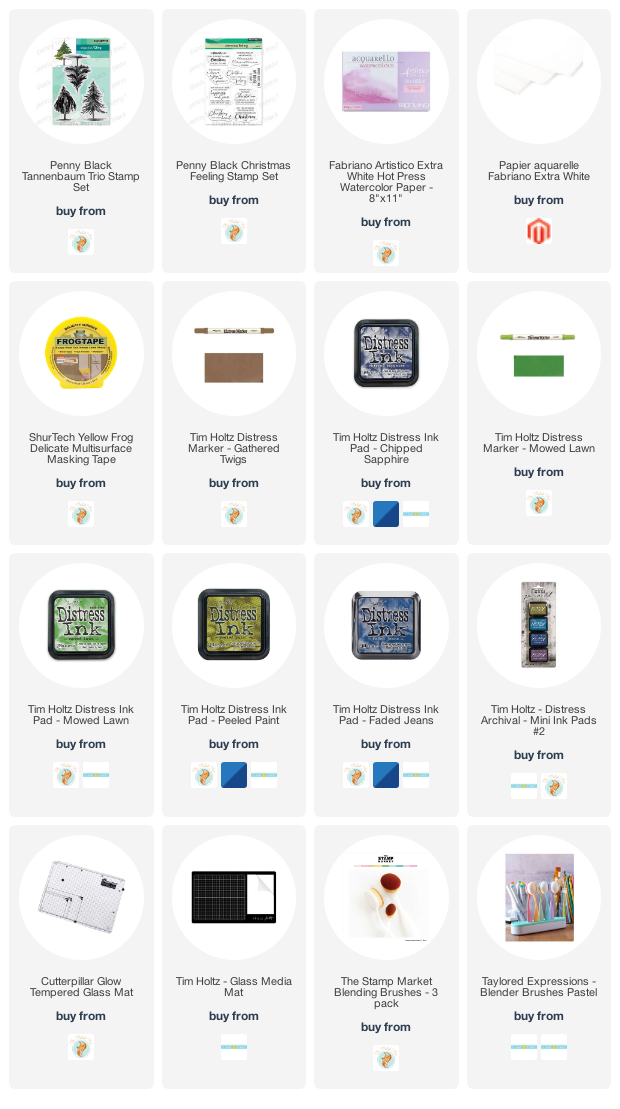 ---