Birthday Window
Posted: April 24, 2023
Filed under: Penny Black, window
| Tags: Fabriano Watercolour Paper, Penny Black stamps, Ranger Distress inks
4 Comments
I'm a guest on the Foiled Fox blog again today featuring my first card with the new PB set, 'window'. The window and the ivy are two separate stamps which makes them quite versatile. I wanted to try them together though so I worked in a stamp positioner with hot pressed watercolour paper.
I stamped the ivy first in two greens because a range of greens definitely makes foliage look more realistic. I also added some brown for the stems. As I wanted the ivy to hang over the window and shutters I had to either mask the ivy or do some partial stamping. I did partial stamping, wiping ink off the very top of the window for the first impression then adding ink bit by bit to fill out the sections not obscured by the ivy. Once I had outlines stamped it was easy to use a paintbrush to fill out the rest of the wood around the leaves.
I used a mix of grey and brown for the window frame and speckled egg for the glass and side of the house adding some lines with a marker to suggest paneling. There are more details on the Foiled Fox blog so make sure you visit and say hi.
(Compensated affiliate links from Foiled Fox)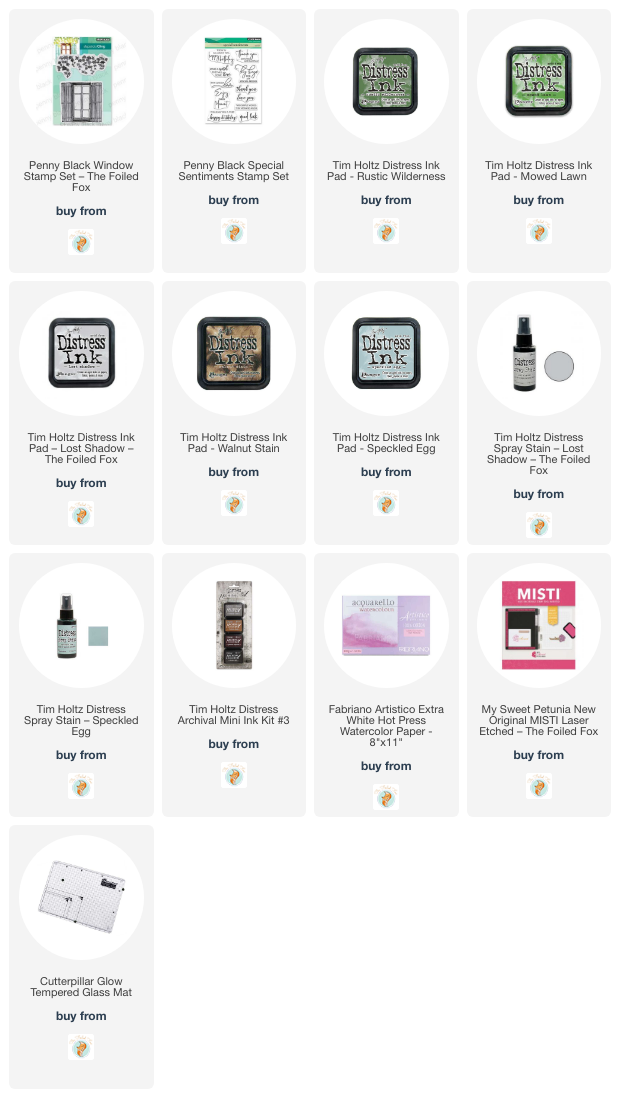 ---