Hand painted lilacs
Posted: July 15, 2020
Filed under: A2 layers, Hand painted, sennelier watercolours, Taylored Expressions, Waffle Flower
| Tags: Hand painted, sennelier watercolours
7 Comments
I squeezed in a little painting the other day using Sennelier watercolours on cold pressed watercolour paper. I used only three colours, a purple, a green and a pinky purple.
I have a few lilac stamps in my stash which I really enjoy using but I wanted to try my hand at painting them myself. I painted with the stalks pointing up to start with, then at some point turned the panel around to finish it off.
The little sentiment strip is from Taylored Expressions; she has a range of sentiment stamps where you stamp all the phrases in one print then cut them into strips with her co-ordinating die. It is a clever idea. I like the fact that I then have a pile of sentiments to choose from.
Supplies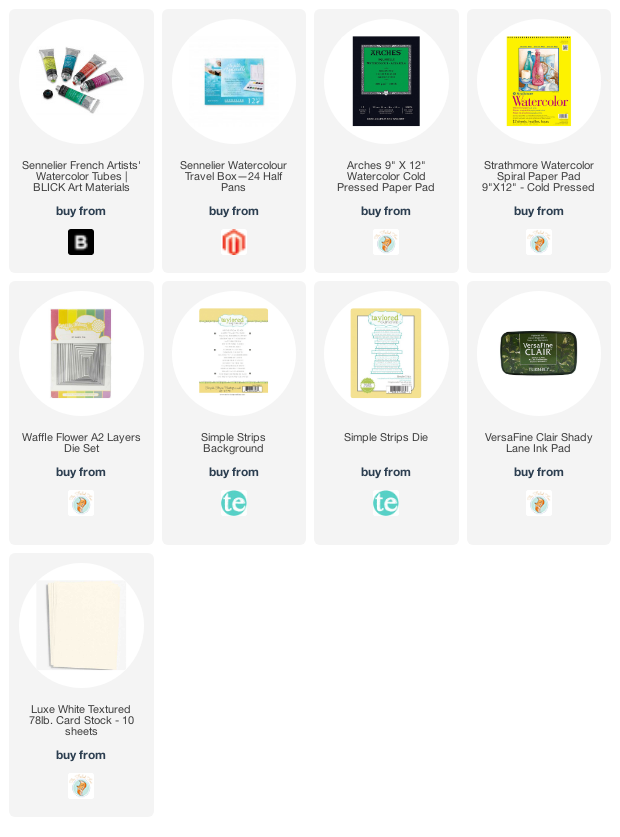 ---