Hand painted veggie card
Posted: June 10, 2020
Filed under: Altenew, Hand painted, Leaf Canopy
| Tags: Altenew, Fabriano Watercolour Paper, Hand painted, sennelier watercolours
8 Comments
I've been painting again but took a break from florals. I pictured this veggie panel in my head before I sat down to paint it and realised part way through I should have been working bigger. I did the carrots first and as they were the biggest vegetable I regretted making them so small. All the rest of the veggies had to be pretty tiny to make it work.
I used Fabriano cold pressed watercolour paper and Sennelier watercolour paints. The card is one layer so I folded the piece of watercolour paper then masked the edges before I started painting. I had watched some youtube tutorials to glean hints including Jenna Rainey's 'farmer's market' and Laurie Tsou's 'drawing fruits and vegetables'.
When I had filled the panel with carrots, broccoli, beets, chiles and mushrooms it still looked unfinished so I had to include the peas. I am not a fan of peas but as you can see they are the perfect filler, for a painting mind you, not a meal. When I was a child I was required to eat the number of peas that matched my age at the time and yes my family still brings that up and amuses themselves by asking if the required number of peas are on my plate! After I'd added the peas, with a stylus not a paintbrush, I still needed more definition on the masked edges so I blended some bamboo branch memento ink lightly over the tape. The sentiment is from Altenew's 'leaf canopy' set.
Stay awesome my friends and eat your veggies. Or paint them if that's more your style. Or better yet, grow them, paint them then eat them!
Supplies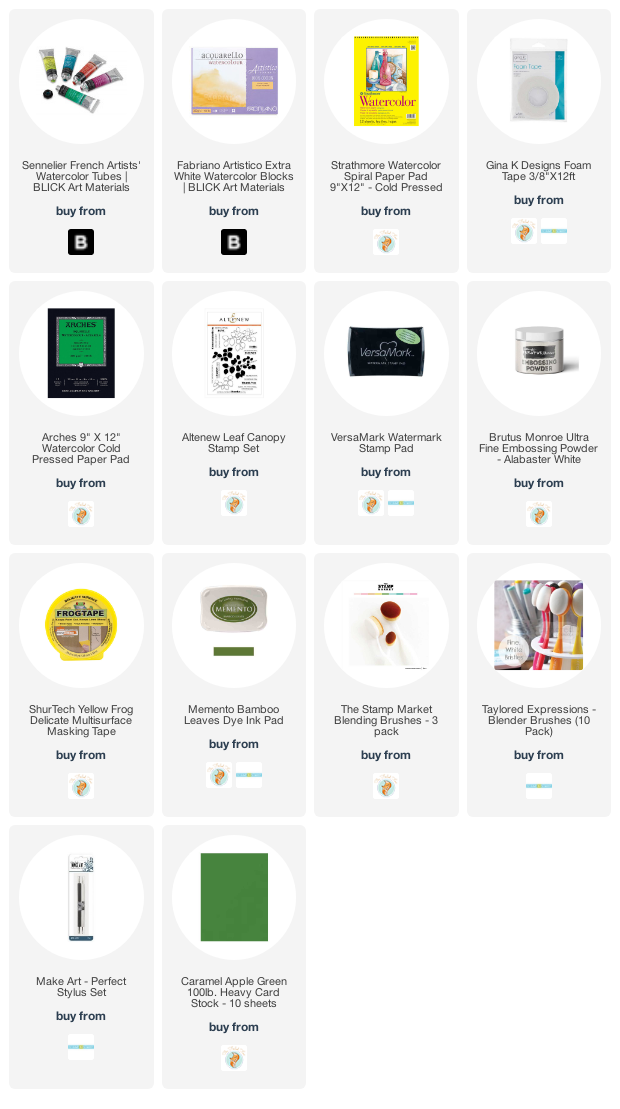 ---