Hand painted floral square
Posted: May 25, 2020
Filed under: Hand painted, Penny Black
| Tags: Hand painted, Penny Black stamps, sennelier watercolours
13 Comments
I've been doing a bit more watercolour painting. When I started this one I didn't intend to make all the elements so teeny tiny; it took a while to fill the square. I started by taping a square frame on a folded piece of cold pressed watercolour paper to make a one layer card.
I used my Sennelier watercolour paints and as you can imagine a fairly small round watercolour brush to fill the square with flowers and foliage. I kept the colour palette limited and added a few shimmer highlights at the end with some coliro pearlescent paint.
Peeling the tape off the paper to reveal a clean straight edge was very satisfying then I finished it off with a PB sentiment stamped on a co-ordinating green cardstock.
Supplies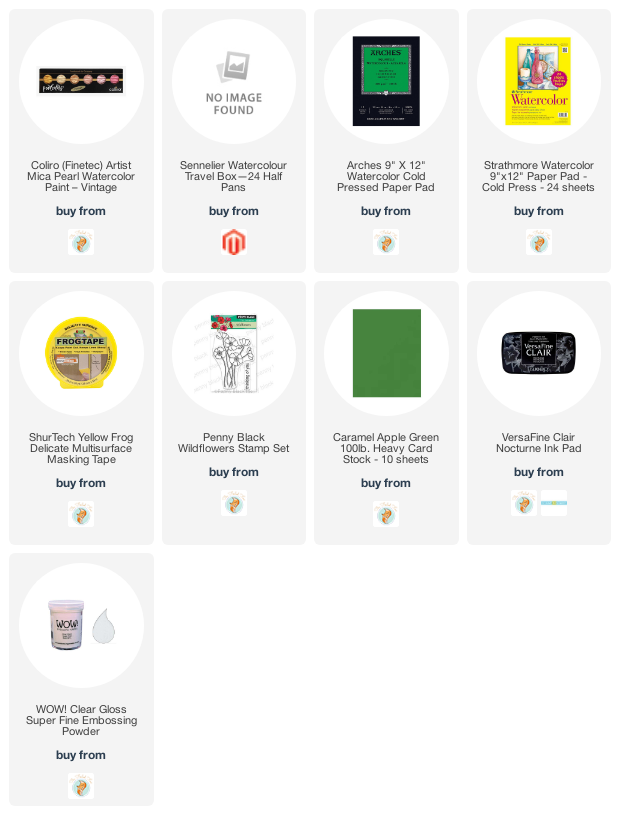 https://linkdeli.com/widget.js?id=f5e8378456858c916708
---