Posted: July 11, 2022
Filed under: coriander, Footnotes, Penny Black, Simply Graphic, thyme & rosemary
| Tags: Penny Black stamps, Simply Graphic
5 Comments
I have teamed up with the Foiled Fox again to bring you some sweet herbal die-cuts. The little stems are from Simply Graphic. The coriander stem is a single die; the thyme and the rosemary are in a pack together.
Both cards have a fairly neutral colour scheme with the contrast coming from the turquoise cardstock and the mulberry (which looks brighter in real life)
I used ink and stamping to create a 'ribbon' across the base of the beige panels. I masked the area then blended ink on one card and stamped text on the other.
The twine details continue the neutral theme and the panels are attached to white cardbases.
There are more details on the Foiled Fox blog and more lovely nature dies from Simply Graphic in their store. I hope you pop over and enjoy a browse in both blog and store.
Now a post including two herb themed cards would not be complete without some chit chat about my herb pots would it? I have three large galvanized tubs for my herbs and the crop is growing very well. Despite the slow start to summer I have had oodles of basil along with oregano, rosemary, parsley, lavender, sage, mint and Thai basil. I picked enough basil for a homemade pesto the other night and was very proud of myself!
Let me know if you make any favourite recipes with homegrown herbs.
Supplies
(Compensated affiliate links used when possible)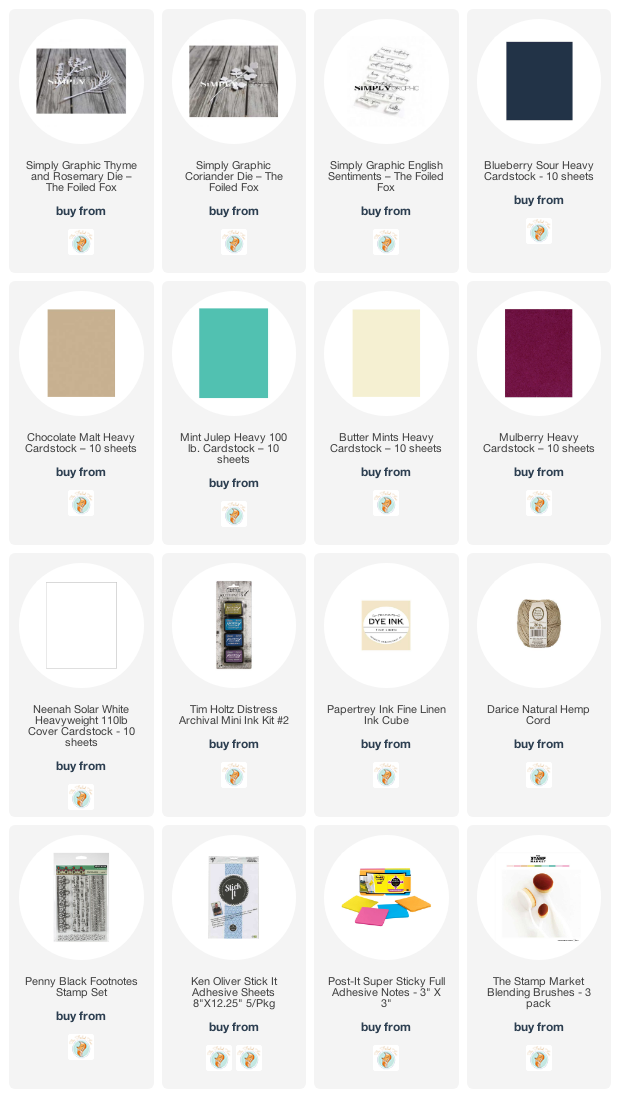 ---