Posted: August 7, 2019
Filed under: escape, Penny Black
| Tags: Penny Black stamps, Ranger Distress inks
6 Comments
I have another scenic card to share featuring the new PB stamp 'Escape'. As you can imagine I was very happy to see these scenic stamps in the recent Penny Black release; I love to stamp and paint scenes. It does help to have a technique that enables you to work on the background separately from the foreground. I have used the same technique in the two cards already shared, plus this card and two more to come. It is very similar to a technique Jill Foster often uses and had demonstrated in numerous videos. I use a stamp positioner, I work on the foreground and middle ground images such as trees, grass, and canoes first and when they are completed I emboss over them with clear powder so I can paint the remaining spaces, usually sky, sea, sand or snow with inks or watercolour paints.
Once I am back in my workroom and reunited with my supplies I will try other techniques but I am happy with the way these scenes have worked out. For this particular card I worked on hot pressed watercolour paper and inked the grass and tree foliage with old paper distress ink then stamped. To build up depth and variety I added extra applications of old paper ink to the tree foliage and wild honey ink to the grass and scrubby areas. For the rocky outcrop and tree trunk and branches I used gathered twigs, rusty hinge and ground espresso inks and markers.  The stamp includes a narrow line along the horizon which I inked with a stormy sky marker. Once all the stamping was done and dry I inked the whole stamp with versamark and embossed in clear. This step 'seals' the previous coloured stamping enabling me to paint or blend over the images without affecting the colours at all.
I painted the sky after adding masking tape along the horizon to protect the sea and land area. I wet the whole sky then painted salty ocean around the edges and scattered straw and wild honey ink in the centre. While the ink was still wet I blotted some colour out with a paper towel or thirsty brush to leave the bright, white sun. Once the sky dried I moved the masking tape an painted the sea in a mix of stormy sky and salty ocean ink then dropped a little wild honey ink under the 'sun'. To finish I smooshed the tea dye and rusty hinge inks onto my glass mat so I could mix some sand colours to paint the ground. The stamp from 'destination sentiments' set fitted the scene so I added it with ranger archival ground espresso ink.
I took a few photos of a 'Bonny Hills' sunrise last week when visiting my brother and sister-in-law so I'll leave you with one of those. My sister-in-law gets up every morning and takes the dog for a walk on the beach before she goes to work or starts her day. Two mornings I was there I slept way past sunrise and she showed me her beautiful photos later (kind but cruel!) Another morning I woke up ready to go and it was raining. The final morning I was there I joined her for her walk and enjoyed a lovely sunrise.
Supplies
Stamps: Escape (PB), Destination sentiments (PB)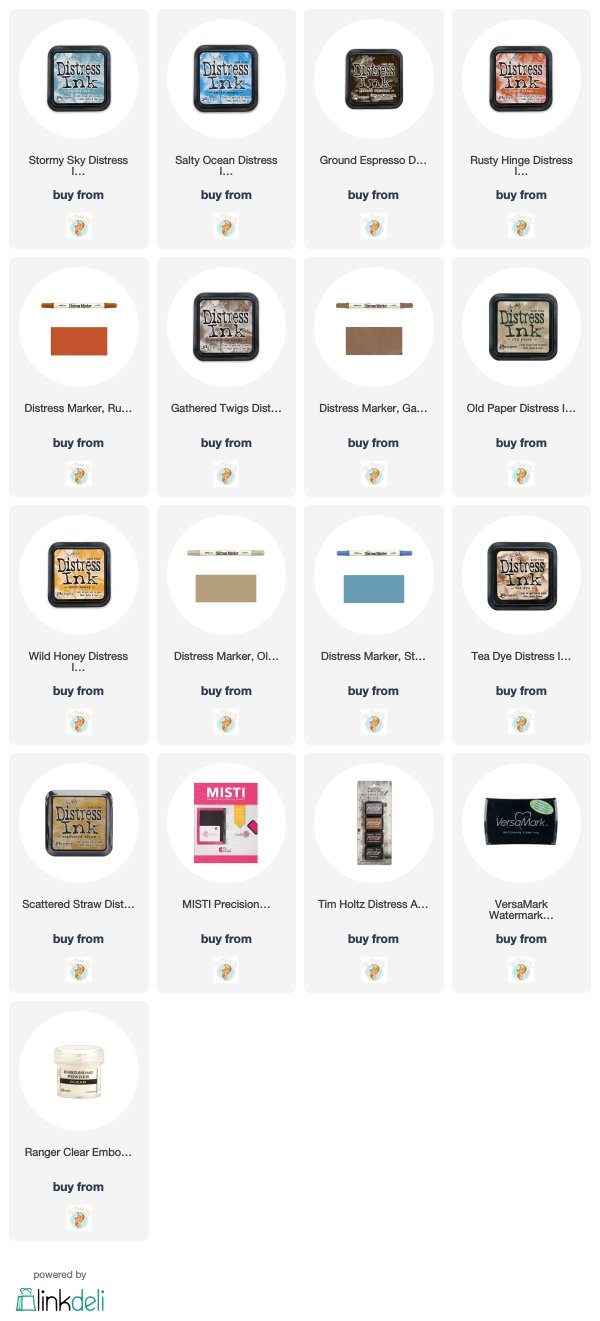 ---