Art Journal Adventure & how it started
Posted: February 2, 2023
Filed under: Art Journal, Classes
| Tags: Art Journal, Classes
3 Comments
I have been art journaling for quite a while now but I only started teaching in-person art journaling workshops in 2022. I was inspired to start after doing an online class with Dina Wakley and talking with the owner of the Crop A While where I have taught for years. The page shown here was completed using Dina Wakley supplies and techniques she demonstrated.
One of the things that made me enthusiastic was the journal she used. The size and the type of pages are a great match for me and for a class setting. The journal is 6″x6″ and the paper is heavy weight watercolour paper. In class we have covered a whole range of techniques and mediums because the paper can take it.
This page features acrylic paints, printed tissue papers, black markers and a chipboard bird. The page Dina demonstrated was definitely more abstract than mine; it took me a while playing with the torn papers and textures but I finally settled on a loose ocean and sunset theme.
When I started teaching Art Journalling I called the class 'Art Journal Adventure' and it turned out to be aptly named. It has been a a wonderful adventure so far. I have made new friends, learnt and taught new techniques and developed quite strong mixed media muscles! Last year we had seven episodes of Art Journal Adventure and I am starting up again in 2023 with season 2. The titles 'season' and 'episode' are just fun titles I settled on; you can start at any time (you don't have to join at the beginning).
The first episode for this year is now posted on my 'classes' page and the Crop A While website also. I guess the theme does take something from the page shown here as we will be layering semi-transparent papers such as printed rice paper, table napkins and tissue. Are you an art journaller? What size journal do you use? What's the paper like? I am always interested to hear what my creative friends are enjoying.
(Compensated affiliate links used when purchasing from Foiled Fox, Scrap n Stamp)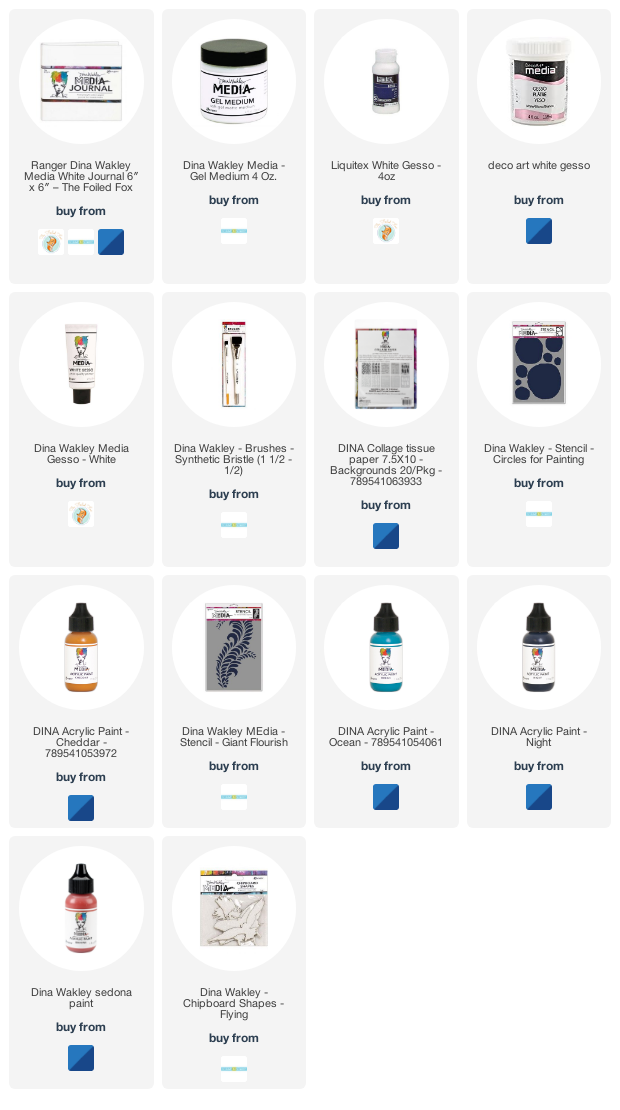 ---