Pinecone Poetry
Posted: August 8, 2022
Filed under: Finetec paints, pinecone poetry
| Tags: Finetec artist mica watercolour paint, Penny Black stamps
11 Comments
Yes it's the height of summer round here so must be time for some Christmas stamping! I am a seasonal stamper as you know but when the first Christmas release comes from Penny Black I try them out straight away. It gets me started on my Christmas cards and shows you the new beauties that are available.
This large stamp is called 'pinecone poetry' and I have stamped and painted it with distress inks. The technique is one I have talked about many times and is made easier with the use of a stamp positioner. I worked on hot pressed watercolour paper inking the pine fronds and leaves with a mix of mowed lawn, pine needles and rustic wilderness distress inks. When it was time to paint the leaves I pulled ink from the stamping and picked up smooshed ink from my glass mat.
I used the same method for the pine cone inking with three different browns to vary the tones in the finished image. The berries are candied apple (I think) with a second addition of ink to give shadow to each berry. To complete the layout I stamped extra pine fronds and blended some green around the top left corner. I splattered gold paint over the design and added a sentiment in archival vintage photo ink.
Supplies
(Compensated affiliate links used when possible)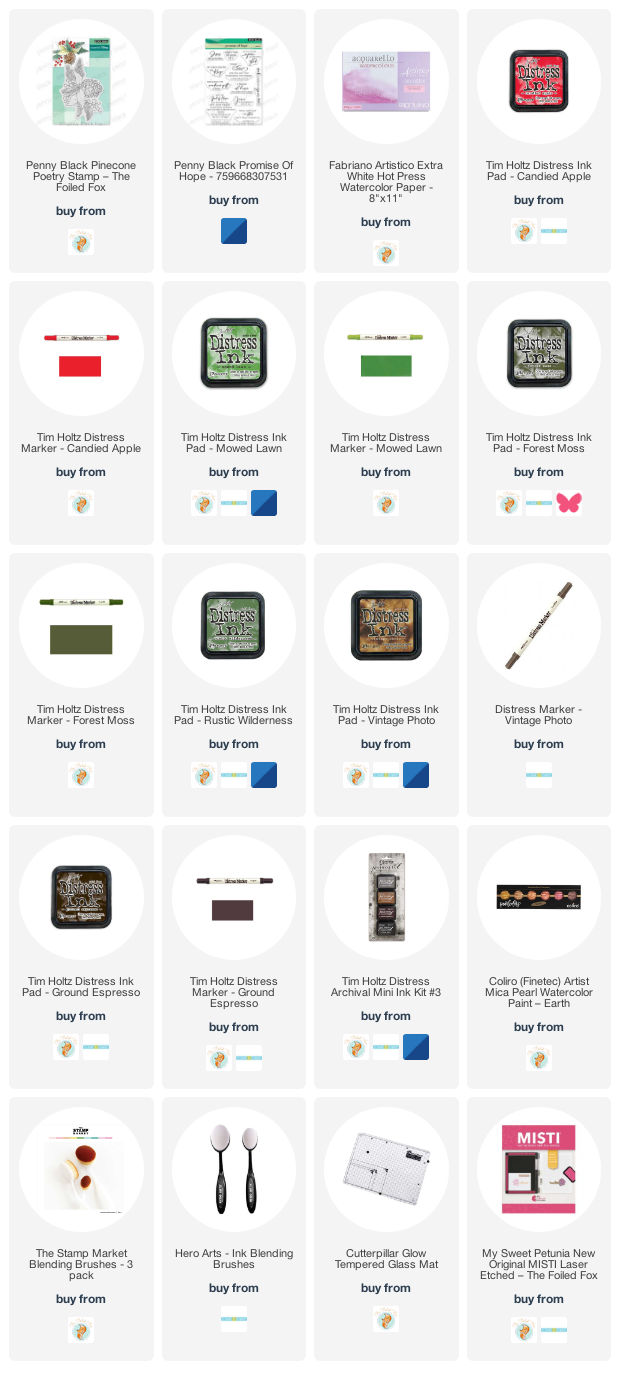 ---