Art Journal variations on a theme
Posted: July 27, 2022
Filed under: Art Journal, Mixed Media, silhouette birds, Tim Holtz
| Tags: Art Journal, Mixed Media
7 Comments
The three journals featured in today's post are getting quite full. One contains only projects completed during my art journal adventure workshops and the other two have a mix of workshop pages and other experiments and explorations. I have enjoyed art journalling for years but in the last twelve months it has captured more of my interest. Possible techniques or layouts continue to pop into my head waiting for a chance to be tried in the newer 6″x 6″ Ranger journals or the 6″x 9″ Fabriano journals I started years ago.
Sometimes I design a page especially with the art journal adventure in mind. Other times I look through the journals and decide to feature a technique, theme or mixed media material. By the time I have tried the page once or twice then completed fresh ones during the workshops I have four or five pages made with the same theme or technique. I am not keen to make the same thing more than once so I am always thinking about different ways to approach each page.
The five spreads featured today started with the one below (featured in more detail in a previous blog post). The technique remained the same for at each workshop, but the shapes, colours and layout varied from one session to the next.
Of course not only are my pages different from each other but every page in the class is unique and I am always inspired by the colour choices, additional elements and different approaches each participant takes. Inspiration abounds. Can you tell I am enjoying myself?
Supplies
(Compensated affiliate links used when possible)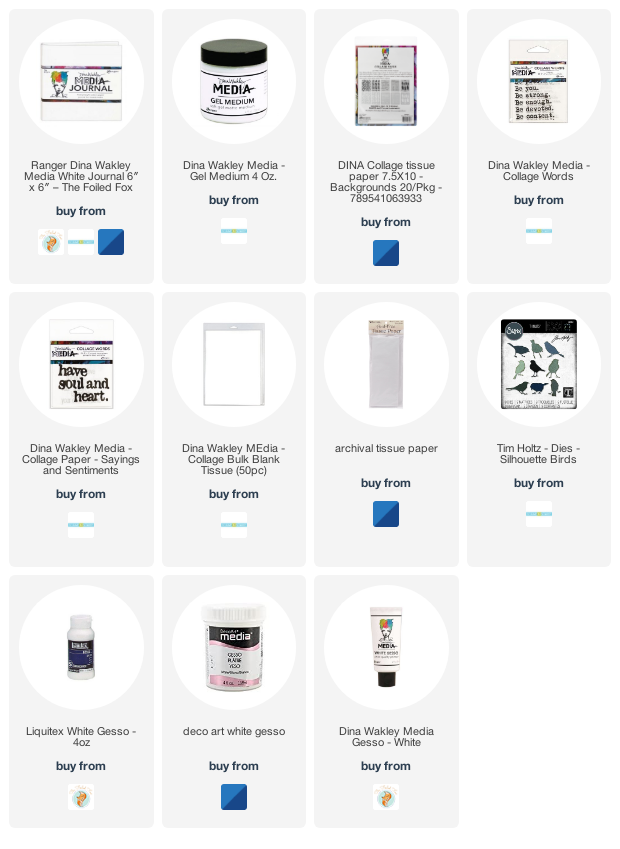 ---