Quietude video
Posted: November 23, 2020
Filed under: quietude, Stamped Landscapes
| Tags: Penny Black stamps
10 Comments
This scenic stamp from Penny Black is called Quietude and I think it is aptly named don't you? I would be happy to wander along the shore of this lake today. It is getting cold, just on the edge of beginning to freeze but not there yet. The plants have died off but they are goldy brown colour, so still eye catching against the steely blue water. Okay, that's enough waxing poetic for me. I plan to stamp and paint this as a winter scene soon but I enjoyed turning it into a late fall scene first.
I used a combo of archival and distress inks to create the scene and made a video of the process. To give you a little glimpse behind the scenes I made one panel in these tones and liked it so much I decided to film it. It took four attempts before I got this one! Don't let that put you off trying it. It just goes to show things don't always go to plan!
Speaking of winter scenes, I happen to have a new online class available that is all about winter scenes: the night skies, the snowy landscapes, the frosty branches; it's all in my new class WINTER WONDER. I would love you to join me.
Apparently we are in for a mild end to the year here in Ottawa. That is just fine with me. This lake can stay unfrozen and for as long as it likes.
(Compensated affiliate links used when possible)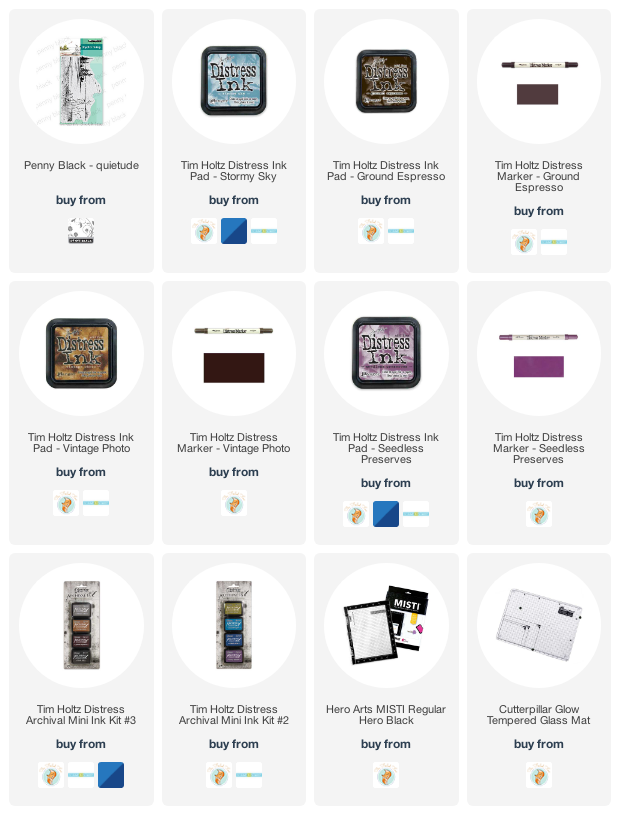 ---