Sending Love
Posted: April 24, 2020
Filed under: bold blooms, floral Christmas, Ink to Paper, Papertrey Inks
8 Comments
I love it when sets can work for multiple seasons; today's card features a new Ink to Paper set, 'bold blooms' paired up with a set I used many times for Christmas cards, ITP 'floral Christmas'. I used flower stamps and a large leaf from the bold blooms set and some little twiggy stamps from the floral Christmas set. I taped all four edges of a piece of hot pressed watercolour paper before I started stamping so I would have a masked 'frame' for the floral pattern.
All the stamping was done with Papertrey ink cubes, some solid colour and some combined on the stamps. I think the technique was once called 'rock and roll' when you inked a stamp with one colour then rolled the edge along another ink pad to pick up a border of another colour. You can see the flowers have two colours and some of the leaves. I have linked all the colours I used in the supply list below. The stamps that were'rolled also got a spritz of water before I printed them so there was a little blending happening before they hit the watercolour paper. I added splatter in 'autumn rose' ink and then once that was dry water splatter which I then dabbed with a paper towel to get washed out dots on some of the stamping. It looks a little like spring flowers caught in the rain. Not that I have seen any spring flowers just yet, I have however seen rain, snow and hail this week and it was all in the one day!
I removed the tape to reveal lovely straight edges and wanted to add a sentiment that didn't cover too much of the pattern. The background was too busy for just the die cut words but adding the shadow for each word cut from vellum created enough separation to make the words 'sending love' readable. The dies are from Pink Fresh Studio and the set is called 'Phrase Builder – Sending'; unfortunately it isn't linked below because I could not find it available anywhere. I bought it a few months back for a class that was originally scheduled for March…
I am in the process of planning my first online class and I'm wondering what techniques you would like to see me teach in online classes. Here are a few ideas I'm considering: no-line watercolour, watercolour powder techniques, stamped scenes, masking, gel printing. Let me know what you think.
Supplies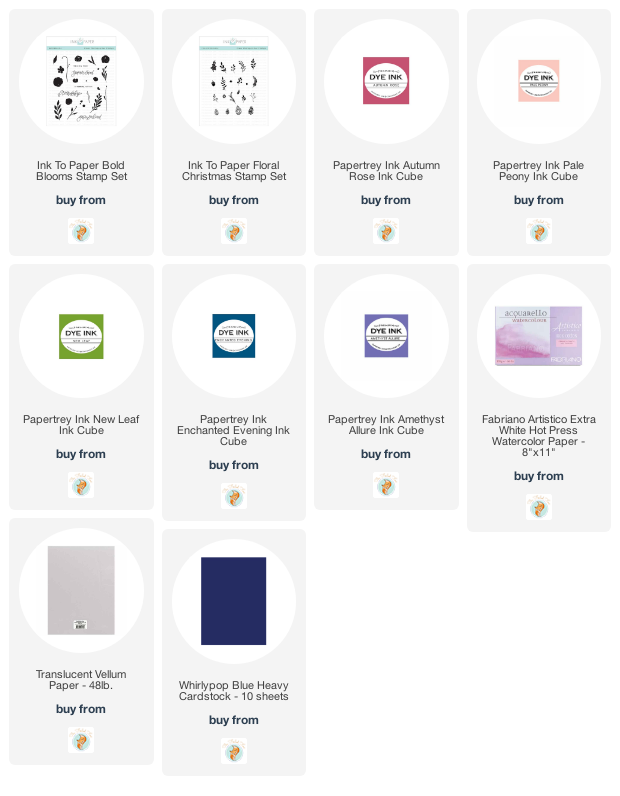 ---